SEO
SEO Audit Services
How can you tell if your SEO investments are making progress? Your internal team is deeply familiar with the workings of your website. However, you lack the insight to determine what adjustments to make next. With Hawk Astute's SEO technical audit services, you get the best of both worlds: suggestions from subject-matter experts and execution by your own team.
Why Choose Hawk Astute For
SEO Audit Services ?
At Hawk Astute, we take pride in providing our clients with the most comprehensive, simple-to-understand SEO audit service available so they can develop an attentive, strategic marketing plan. You require a data-driven approach to reach where you want to go, whether your goal is to increase leads, enter a new market, or improve your content. We can provide you with the knowledge you require, effective audience-specific techniques, and a strong team to complete the task at hand. Our staff puts in a lot of effort, thinks creatively, and is committed to seeing you succeed.
We have developed along with Google's search algorithm for many years. When you work with Hawk Astute, you get a digital marketing partner who can evolve with the algorithms, rules, and customer behaviour.
Team Health Comes First for Performance
We put a lot of effort into creating stronger marketing teams because of this. It is the foundation of our civilization. Our company culture has been a top place to work, so far.
A new Agency Structure Encourages Cooperation
The traditional agency structure has been turned on its head. To ensure that tactics are consistent across all key marketing channels, we structure teams of specialists across disciplines around clients rather than categorizing them based on technical expertise.
When you work with Hawk Astute's SEO audit team, you get access to technical professionals who audit your site using the most recent techniques and technologies and then clearly and simply explain their findings.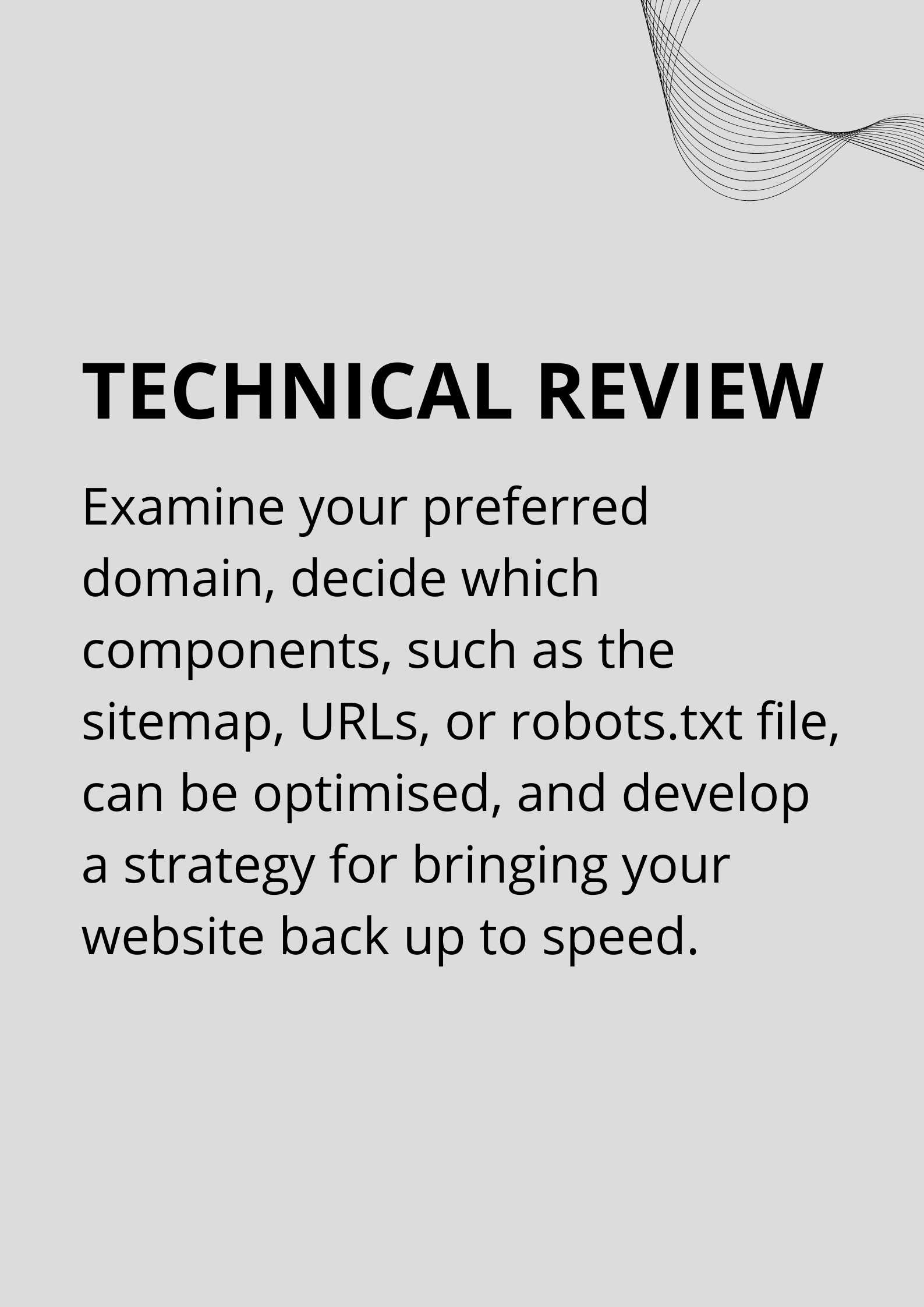 Technical SEO Audit Services
In order to help you prioritize the areas that can have the biggest effects, we break down the trickiest technical SEO components and offer the results in a way that is simple to understand.
Frequently Asked Questions
What are the benefits of an SEO audit service?
A thorough SEO audit gives a company a much better grasp of their current SEO performance and any potential improvement areas. For many years to come, your marketing strategies can be shaped by this data. A greater conversion rate, more optimized content, more traffic, and better website performance can all result from SEO audits.
Can I do an SEO audit without an SEO audit agency?
While doing an SEO audit without the use of external SEO technical audit services is possible, doing so can be time-consuming and require technical expertise that many in-house marketing departments lack. Professional SEO audits are frequently more thorough, which gives you additional information to employ when creating next marketing initiatives.
Unleash Your Potential for Growth