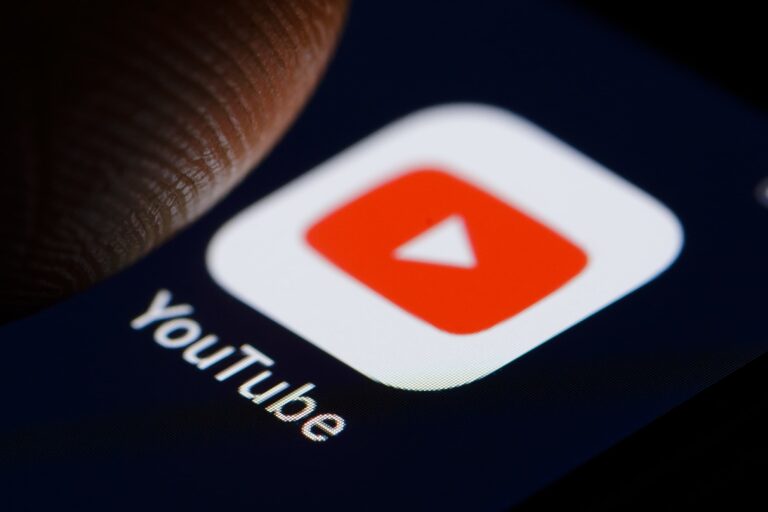 PPC
YouTube Ads
With the help of YouTube advertising services, your company can utilize the sizable social network to increase brand recognition, draw in leads, and make sales. Launch a competitive advertising campaign with Hawk Astute to get results and a strong return on investment. If your business isn't on YouTube, you're missing out on one of the fastest-growing ad platforms and a sizable audience of potential customers.
Why Choose Hawk Astute For
YouTube Ads Services ?
Your business has an unmatched opportunity to connect with new and valued leads because of YouTube's development and popularity. By spending money on expert YouTube advertising services, you'll support the expansion of your brand.
Our YouTube advertising agency stays updated with trends. You want to collaborate with a company that keeps up with these shifts because video marketing is constantly changing and evolving.
Cost is usually a major aspect to take into consideration whenever you wish to engage in a marketing campaign. Use strategies that fit your budget and produce fruitful outcomes that support the expansion of your firm.
The most important factor in selecting a YouTube advertising provider is transparent reporting, just after honest pricing. If you devote time and resources to an advertising campaign, you should be aware of its progress and effectiveness.
Employing an agency like Hawk Astute, a YouTube advertising firm, gives you a partner who keeps you updated on your campaign. Your devoted account manager at Hawk Astute will keep you informed of the status of your campaign, as well as any prospects for improved performance.
Our Advertising Process
YouTube Ads
Our YouTube advertising specialists at Hawk Astute, research the target market and design a unique YouTube channel to inject some enjoyment into marketing. For a more complete online presence, we also help you set up a Google Brand Account. Being an authorized user, you can log in and manage multiple accounts using a Brand Account.
To effectively advertise a YouTube channel and broaden the reach of the company, users must be targeted. You can rely on our YouTube marketing specialists to target the right audience. To increase traffic to a YouTube channel, we provide engaging material based on demographics, search trends, and interests. Additionally, we optimize videos for SEO to help them rank higher on search engines.
Conduct Competitive Analysis
We have a chance to ascertain the chances your channel has by examining your competitors in business. To obtain useful information and inspiration, we start by identifying your top three to five most profitable rivals. We next pay close attention to their analytics, titles, descriptions, and comments under videos. A SWOT analysis also assist us in determining the strengths and weaknesses of your rivals.
We produce top-notch videos with our YouTube marketing services, earning us the title of best YouTube advertisements agency so far. It contains product showcases, endorsements, how-to videos, thought leader interviews, case studies, and more. For the purpose of promoting our brand and increasing website traffic, we share them on the channel, our current website, and search engines.
The next step is to share the video via email, social media, and your YouTube account. It is known as video syndication; it increases brand exposure, enables users to share content, and increases views, likes, and subscribers. We can help you with pay-per-click advertising by offering the best YouTube advertising services.
We are one of the top YouTube marketing service providers, and we manage and track the development of YouTube channels for your particular objectives. Growing your subscriber base, boosting video views and likes, and figuring out what works for you are some examples. We give you monthly updates so you can easily see how quickly the YouTube channel is expanding.
Promote video ads before to, during, or after other YouTube videos as well as on other websites and apps that use Google video partners. These ads play for a minimum of 5 seconds and then the viewer has the choice to skip them. One benefit of this kind of YouTube advertisement is that you won't get charged unless someone sees it for at least 30 seconds, the entire ad (for any ad under 30 seconds), or if they click on it.
Non-Skippable In-Stream Ads
There isn't much a difference between these ads and those that play before or during videos other than the absence of a skip button. The non-skippable ad is great when your brand truly wants to generate exposure and doesn't want to risk having hundreds of thousands of ad skips, as about 76% of consumers do when watching YouTube videos. These advertisements work a little differently, the sponsors are charged per impression, or more precisely, per 1000 views (CPM).
Before a video begins, six-second bumper ads that cannot be skipped will play. These commercials are ideal for anyone who only has to convey a brief idea and doesn't require the elaborate creation of a lengthy video. Once more, these advertisements are excellent for raising awareness of any cause or extending the reach and frequency of a brand. If a 6-second ad appears too brief to have an impact, Google's analysis of 300 bumper ads revealed that 90% significantly increased ad recall.
They actually resemble Google search ads a lot because they appear among search results in a rather natural manner. This advertising enables us to think of YouTube as a search engine. Similar to Google text ads, YouTube's Discovery Ads have a "Ad" label in a box to inform consumers that they are being paid for clicks. Three lines of text plus a thumbnail image make up a discovery ad. The fact that these advertisements can appear on the YouTube homepage, video watch page, and search results page makes them highly visible.
YouTube also provides non-video ads for businesses who don't want to spend a lot of money. The first option is to decide whether to serve a display ad next to the results while a video is playing. This advertisement has a picture, some text to the right of the picture, and a link to your website. Additionally, a channel that has chosen to monetize may display an overlay banner ad that appears during a video. These non-video adverts charge money on a cost-per-click basis.
The Benefits of Advertising
With YouTube Ads
1. Reach New Audience
The audience uses YouTube for a variety of purposes, including education and amusement. Regularly creating and posting videos can open the door for you to welcome new customers who wouldn't otherwise find you.
3. Increase Branding
One of the finest methods to leave a lasting impression on your customers is through video advertising. To do that, you must provide engaging content that will encourage the target audience to learn more about your business and maintain their attention.
5. Virality Factor
In order for businesses to have their videos go viral, YouTube marketing is essential. Additionally, it gives them access to a larger number of customers' opinions. Videos going viral may be enjoyable and useful. They are frequently replicated on various social media sites.
2. Increase Your Reach
One of the biggest sites that might help you quickly expand the reach of your business is YouTube. Additionally, it is used in 75 countries throughout the world and is available in 61 different languages.
4. Boost SEO
YouTube can help your SEO and make it easier for people to find your brand in search results because it is a platform for sharing videos. All of your YouTube videos are optimised by Social Cubicle with a quality title, better description, SEO keywords, social logo, icons, tags, etc.
6. Increase Likes
The increase in engagement, likes, and an improvement in video ranking are some advantages of using YouTube marketing. To maximize the number of likes on the video and appeal to the public, you may need to produce high-quality content.
Frequently Asked Questions
How does YouTube SEO works?
Critical thinking and fanatical attention to detail are required for YouTube SEO. The finest YouTube advertising firm offers the best keyword research and creates interesting content to appeal to your target audience. The next step is to improve the title and description of the video and then monitor how well they are performing. The initial 48 hours are crucial. The other important component of YouTube SEO is user involvement; videos with higher user engagement rank higher.
Is it important to optimize the YouTube channel?
This is a really important step in optimizing your YouTube channel. Making interesting videos is useless if they are not optimized. The optimized video has a good chance of ranking highly. Your channel will be optimally optimized by a YouTube marketing company.
How to use videos to promote business?
You have the opportunity to highlight each unique aspect of your company through videos. It helps you to instantly market your brand. Various YouTube marketing strategies include: 
– Exhibit demonstration for services
– Display product collection
– Showcase customer experiences/ testimonials
– Post brand success story or achievement
Unleash Your Potential for Growth